A small Jean Genie snuck off to the city
Strung out on lasers and slash back blazers

Ate all your razors while pulling the waiters

Talking 'bout Monroe and walking on Snow White

New York's a go-go and everything tastes right

Poor little Greenie...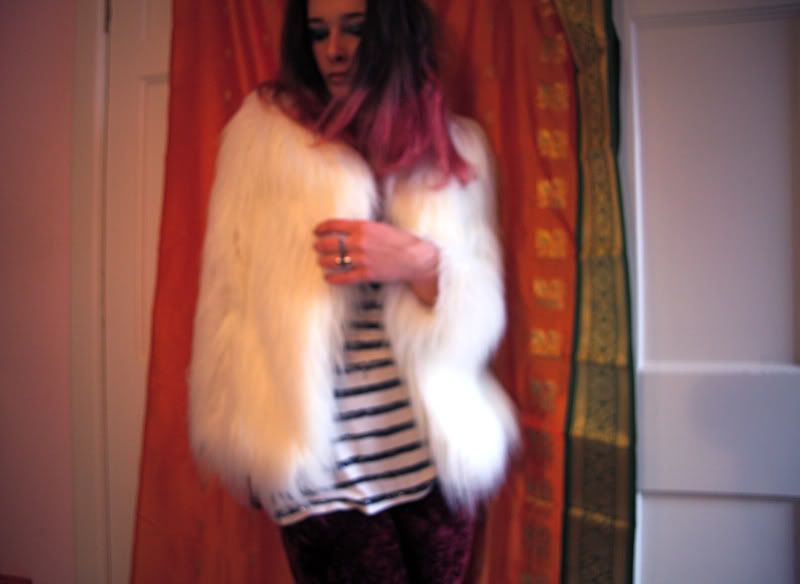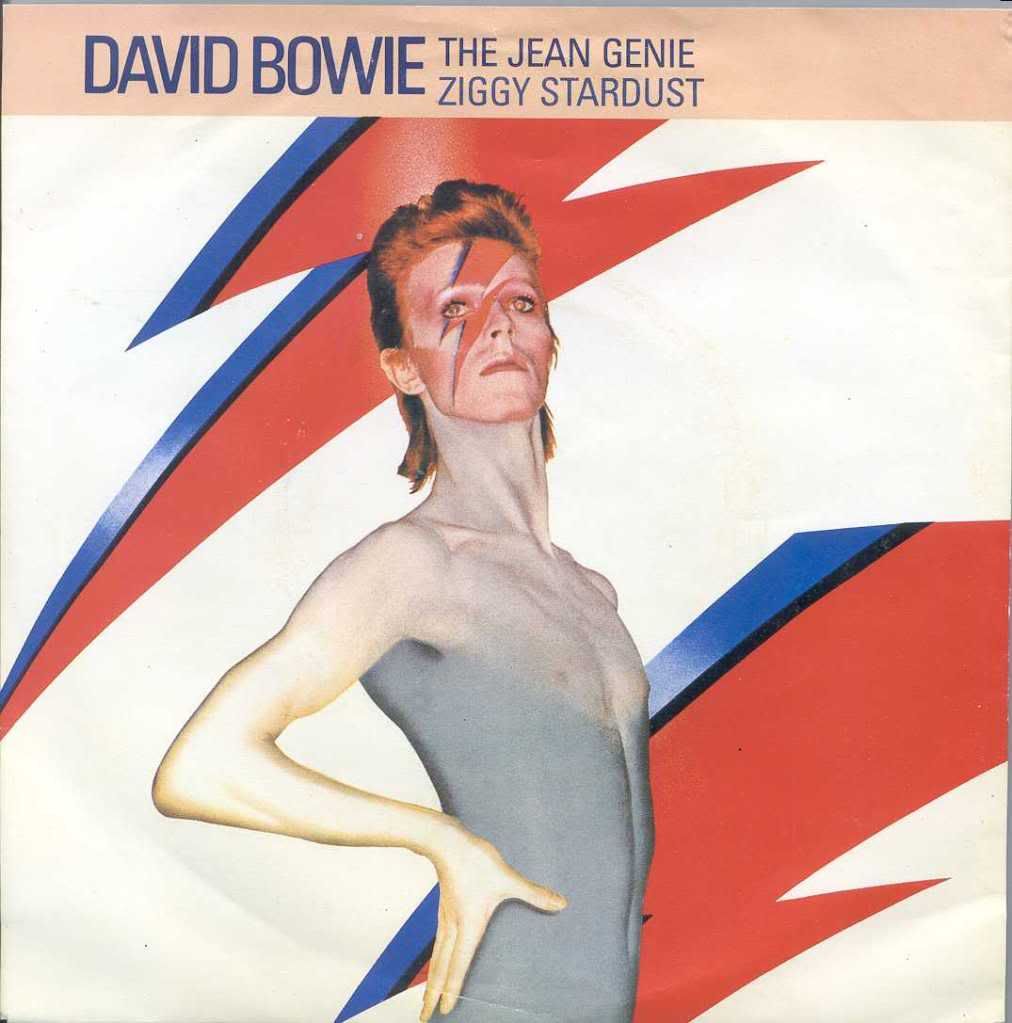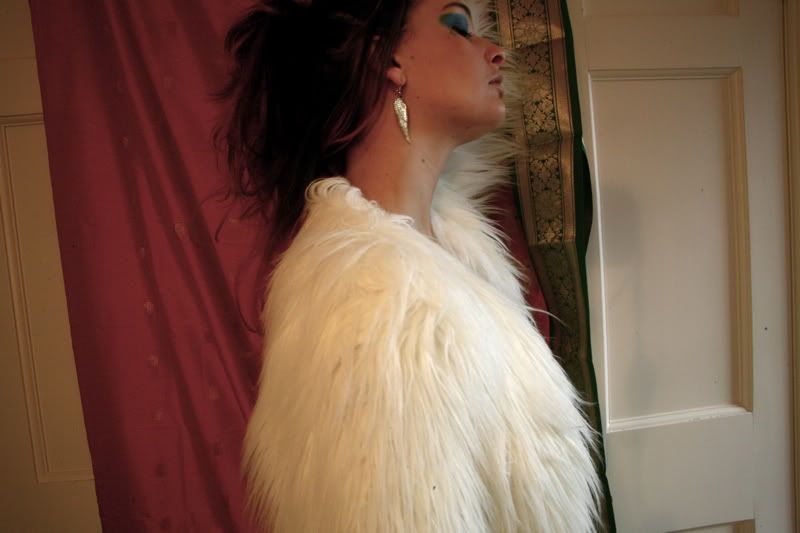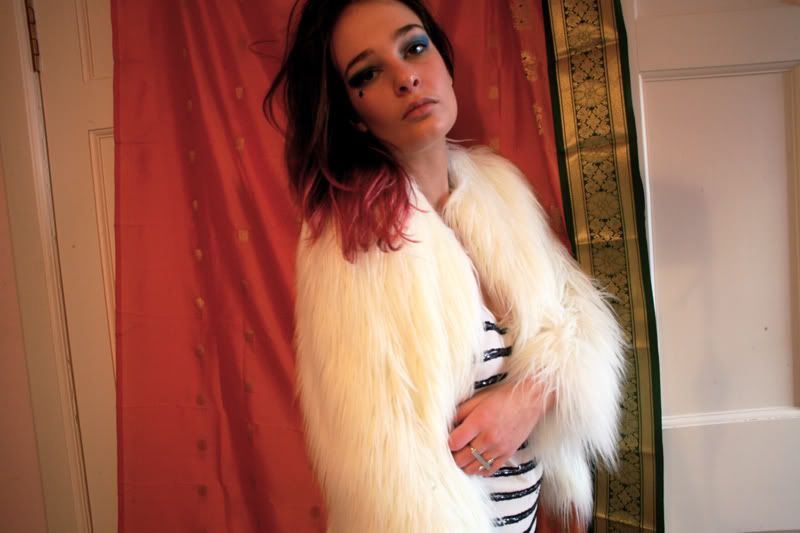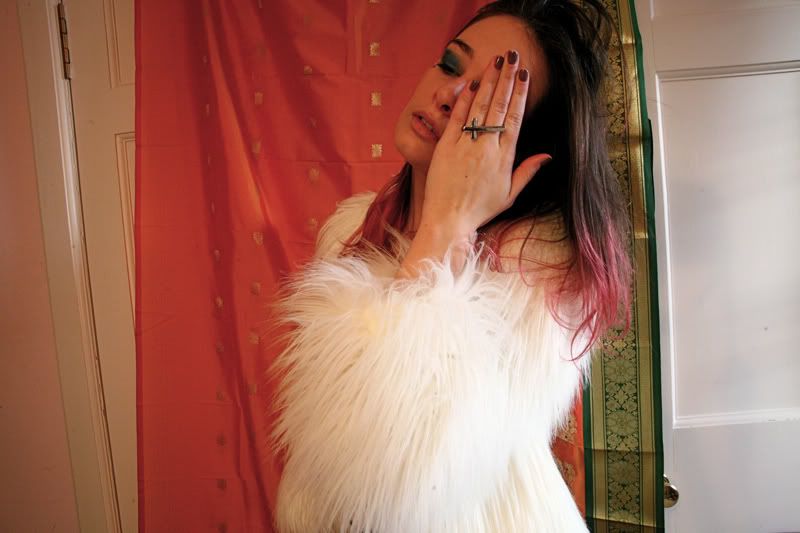 A shoddy tribute to the King of Glam Rock to showcase my sale purchases. Am I the only one who's found this year's sales as dry as Christmas day's turkey carcass? I walked out of all my usual haunts empty handed; even Harvey Nichols and Kurt Geiger left me disappointed. Where have all the good threads gone? Don't even try to convince me that in this financial climate everyone has paid full price for the good stuff. My theory is that the buyers have been particularly crafty this season and not taken any fashion risks, which is a shame, because I'm the person who goes and laps up all those risks (aka wierd stuff) that no one else wants come January. All those magazines, blogs and stylists that propose lists of 'sensible' sale shopping tips, and all that tripe about 'carrying forward into next season; what a load of rubbish. Where is the fun in that? The sales are about picking up the most bizarre, fun, theatrical treasures that come out of a store's woodwork, the anti-trend, anti-clone pieces that just didn't sell because they didn't go with everyone's camel capes(scream!) or leather shorts (scream!).
Well, here are a few of the tamer 'risks' I did pick up: Yeti fur jacket from Zara sale, Velvet burgundy leggings from River Island, verging-on-blasphemic cross ring from Topman. Gold wing earring vintage.
PS. I am now tweeting several times a day on that addictive little gimmick called

TWITTER

.

What a scream (the good kind)

.