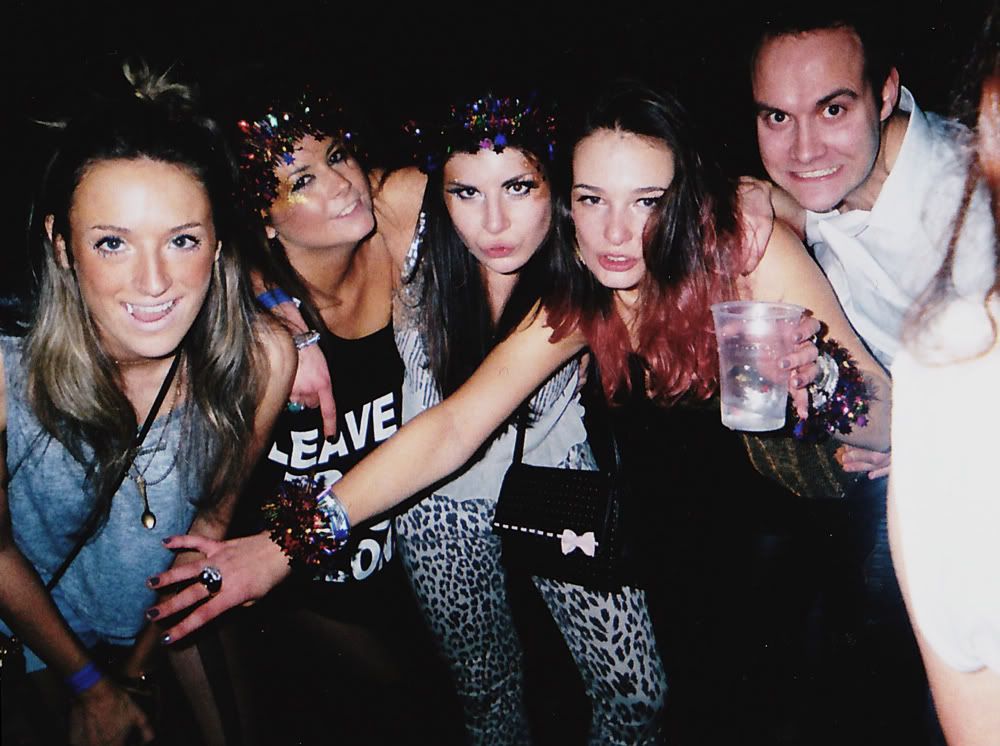 Some very overdue New Year's Eve photos from our impromptu girly night out to see Booka Shade play in Edinburgh. There was a lot of tinsel going on.
I wore my Yeti jacket from the Zara sale, which Audrey was also seduced by recently, and since neither off us are likely to back down, will no doubt be rocking simultaneously at either London or Paris fashion weeks. Fuzzy yum.
Lack of posting is down to the fact I'm knee-deep in uni exams until next weekend and am going slightly delirious. Even boy-watching in the library isn't enough to keep me going...